ERP Specialist | Alphen aan den Rijn
Sakura Finetek Group is an international manufacturer and supplier of first class, high quality medical diagnostic products. At Sakura Finetek Europe, we develop, manufacture and sell histological and cytological instruments and consumables.
We have achieved our success and solid reputation by providing timely,
well-thought-out solutions
to help solve the everyday challenges that laboratories face.
The impact of change!
.
Currently, about 260 staff members work at our various locations throughout Europe. This is '
our story
'.
Due to our continuous growth, we are looking to employ an ambitious
ERP Specialist | Alphen a/d Rijn

The position
Asking the right questions to challenge and educate business owners to have (and to hold) a full Oracle Cloud approach, that's what this job is all about. Proactively acting upon improvements and educating are part of this role.
Vision:
We want to be the first company to fully automate anatomic pathology!
To realise this vision, the IT Team is strategically positioned at the centre of change i.e., the ongoing Oracle Cloud implementation. This means continuously collecting & integrating requirements, providing enhancements & dealing with issues are topping your priority list!
The IT Team
Throughout Europe proudly serving 260+ colleagues in 15 different countries are:
Fernando
(Sr Business Application Specialist)
Glenn
(Jr System Administrator)
Mark
(Sr System Administrator) Mike (Business Application Manager)
Ruby
(Master Data Specialist)
Nithin
(IT Consultant) &
Wietse
(BI Specialist)
Daily serving 'his' team is
Martijn
(Manager IT)
You will be responsible for


providing ongoing Oracle ERP Cloud system support
documenting requirements, defining scope & objectives
creating specifications that drive the continuous development & configuration
ensuring connectivity, data integrity and security
performing business process gap analysis & managing requirement change
being the single point of contact for our internal Business Units
You have

5+ years' ERP Specialist experience, Oracle is a pré
passion for technology & an interest in how people use it
strong SQL & Datawarehouse knowledge, TimeXtender & Qlik experience (preferable)
experience with order to sales, procure to pay & equivalent processes in an international environment
relevant Bachelor or master's degree and an inspiring personality!
You


live within travelling distance from Alphen aan den Rijn and feel at home in an international environment
enjoy translating business needs into technical solutions
communicate in an open way and partner naturally with all stakeholders
take responsibility and share success
can express yourself fluently in Dutch & English
reach out, team up and deliver!
The invitation


Would you like to join this Team and be part of a healthy, privately owned company with a clear mission:
'We empower pathology professionals'
advancing cancer diagnostics.
Our culture is friendly and open. We believe that the development of our people enables the company's growth.
Sakura offers an interesting employment package, including a gross yearly salary (depending on experience) of approximately €65.000, - (including 8% holiday pay) an attractive bonus structure of max 8%, a fully paid pension plan, 29 paid holidays (full-time), hybrid working, phone, laptop, a daily freshly prepared lunch and a gym discount.
Interested in speaking to us?
Does the above appeal to you? Apply today using our
Online Application Form
. Website:
www.sakura.eu
Should you require any further information regarding this vacancy, please do not hesitate to contact Imane Azriyaa (Corporate Recruiter)
i.azriyaa@sakura.eu
Acquisition? Please don't!


Share
Sakura Finetek Europe B.V.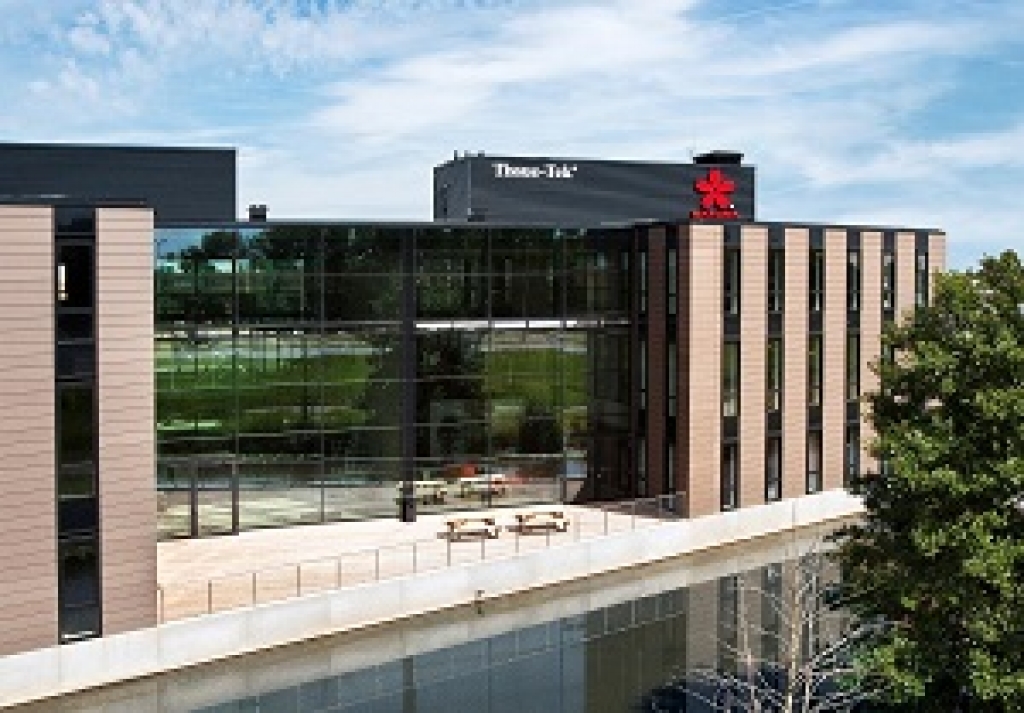 Flemingweg 10a
2408 AV  Alphen aan den Rijn
Contact

Corperate Recruiter Mrs. Imane Azriyaa