Supply Chain Planner Inbound | Alphen aan den Rijn
Sakura Finetek Group is an international manufacturer and supplier of first class, high quality medical diagnostic products. At Sakura Finetek Europe, we develop, manufacture and sell histological and cytological instruments and consumables.
We have achieved our success and solid reputation by providing timely,
well-thought-out solutions
to help solve the everyday challenges that laboratories face.
Time for Change!
.
Currently, about 260 staff members work at our various locations throughout Europe. This is '
our story
'.
Investing in growth means investing in people! That's why we're looking for a
Supply Chain Planner | Alphen aan den Rijn
The position
Ensuring an uninterrupted inbound logistics flow, that's what this new role is all about!
Our vision:
We want to be the first company to fully automate anatomic pathology
!
To realise this vision, a smoothly running supply chain is crucial. This requires a pragmatic approach to ensure collaboration between all stakeholders within the organisation. As you can imagine, this is topping your priority list!
Teaming up with the Supply Chain Team in
Alphen aan den Rijn
, reporting directly to the
Supply Chain Operations Manager.

You are

responsible for purchase orders (placing, monitoring, expediting)
all administrative tasks part of this process
aligning order confirmations from suppliers & purchase order files
following up & monitoring purchase orders' progress
arranging inbound transportation in cooperation with our LSP's and suppliers
maintaining files containing suppliers' declarations & reports in Excel
You have
3-4 years' experience in purchasing / inbound logistics
hands-on, structured, attention for details
relevant education at MBO level, know how to use Excel!
You

live within travelling distance from Alphen aan den Rijn and feel at home in an international environment
communicate in an open way and partner naturally with all stakeholders
can express yourself fluently in Dutch & English
reach out, team up and deliver!
The invitation
Would you like to join this Team and be part of a healthy, privately owned company with a clear mission:
'We empower pathology professionals'
advancing cancer diagnostics.
Our culture is friendly and open. We believe that the development of our people enables the company's growth.
Sakura offers an interesting employment package, including a gross yearly salary (depending on experience) of approximately €40.000, - (including 8% holiday pay) an attractive bonus structure of max 8%, a fully paid pension plan, 29 paid holidays (full-time), a daily freshly prepared lunch and a gym discount.
Most importantly we are interested in what drives you to be successful!
Interested in speaking to us?
Does the above appeal to you? Apply today using our
Online Application Form
. Website:
www.sakura.eu
Should you require any further information regarding this vacancy, please do not hesitate to contact Imane Azriyaa (Corperate Rucruiter)
i.azriyaa@sakura.eu
Acquisition? Please don't!


Share
Sakura Finetek Europe B.V.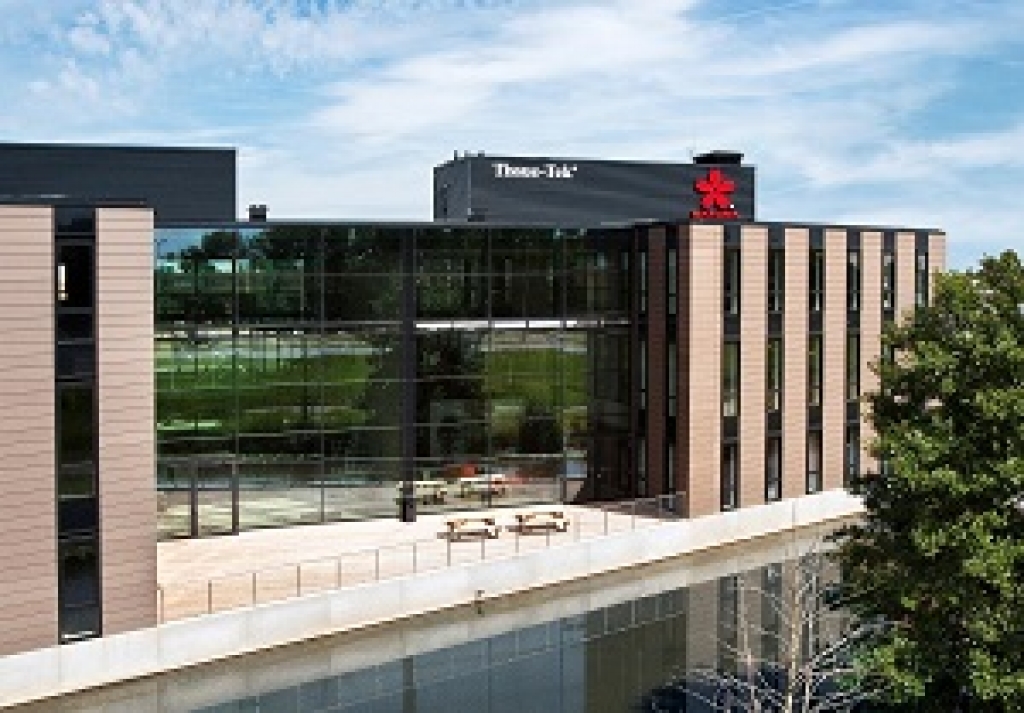 Flemingweg 10a
2408 AV  Alphen aan den Rijn
Contact

Corperate Recruiter Imane Azriyaa